Infection prevention control guidelines to remain in place
The highest priority for the NHS remains the safety of staff, patients and visitors.
While COVID restrictions will end in many settings in England from 19 July, everyone accessing or visiting our practice must continue to wear a face covering (unless they are exempt) and follow social distancing rules.
Public Health England's infection prevention control guidelines and hospital visiting guidance are therefore set to remain in place for all staff and visitors and across all health services including hospitals, GP practices, dentists, optometrists and pharmacies to ensure patients and staff are protected.
Read the infection prevention control guidance in full at: https://www.gov.uk/government/publications/wuhan-novel-coronavirus-infection-prevention-and-control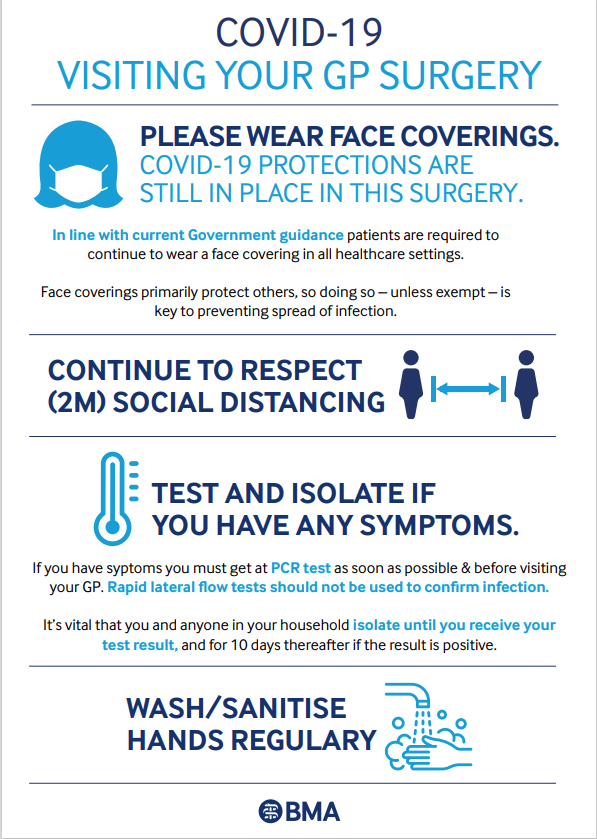 Published: Jul 19, 2021