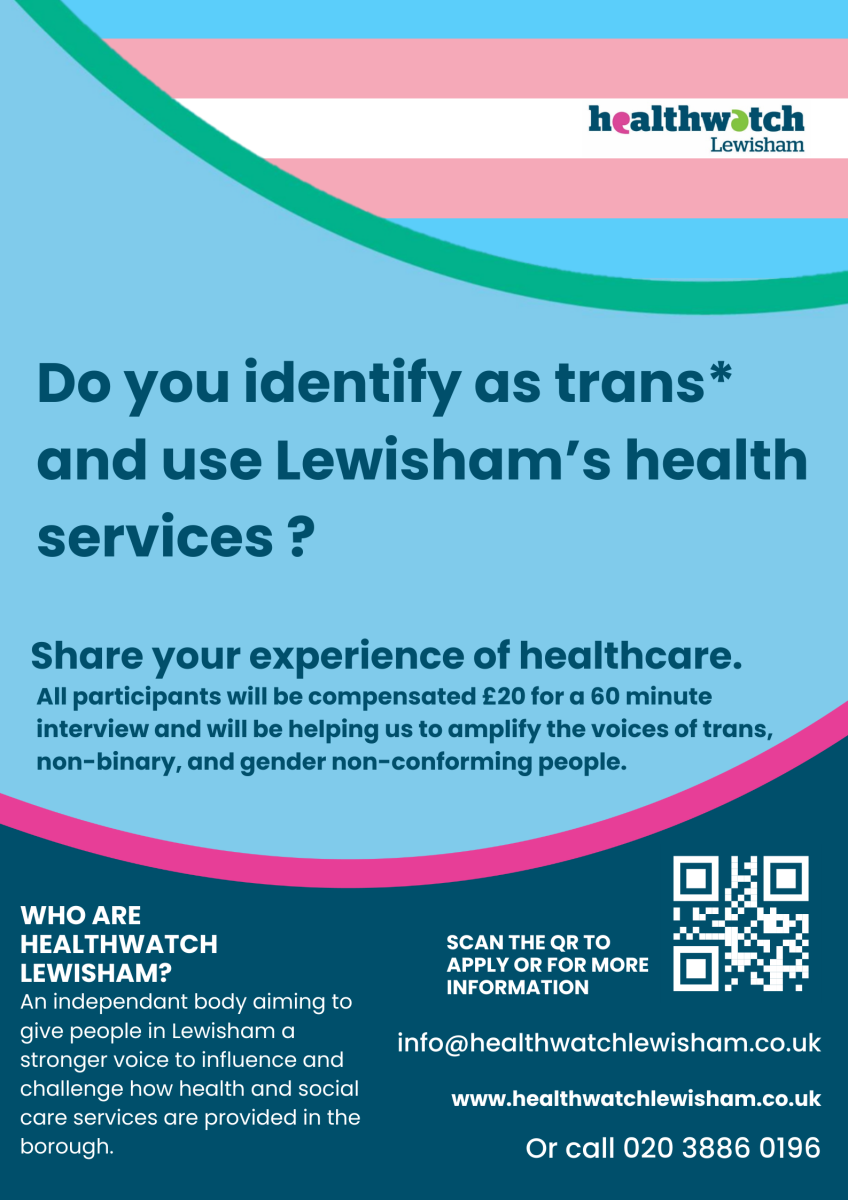 Poster reads:
Do you identify as trans and use Lewisham's health services?
Share your experience of healthcare.
All participations will be compensated £20 for a 60 minutes interview and will be helping us amplify the voices of trans, non-binary, and gender non-confirming people.
Who are healthwatch Lewisham?
An independant body aiming to give people in Lewisham a stronger voice to influence and challenge how health and social care services are provided in the borough.
We would love to hear from you! If you are interested in taking part, please contact us:
Tel: 020 3886 0196
Email: info@healthwatchlewisham.co.uk
www.healthwatchlewisham.co.uk
Published: Oct 18, 2023