Goldsmiths Students Registering at Amersham Vale Practice 
Here are 9 tips you may find helpful.
Register with our practice early. This will make it easier to access our services when you need them.
The practice cannot call overseas mobile numbers, so please provide a UK mobile number on registering.
When registering; your address must include your BLOCK and / or ROOM NUMBER and / or HOUSE NUMBER, as we need this to register you, and without may delay us registering you.
Your medical records are confidential and whatever you disclose to us, won't be shared with your tutor or anybody else at the university.
If you are on regular medication and you'd like us to continue these medications, it will be very helpful if you could provide us with a letter from your doctor. We also urge you to ensure you bring enough medication with you, as some medications may need specialist advice and this may take awhile before we can issue them, if at all. Also note, not all medication is available in the UK, so we may have have to offer an alternative version of the medication. Prescribing of medication is at the absoloute discretion of the GP, so we may not be able to prescribe all items that you have been supplied from another country.
If you'd like us to deal with your past medical history, please provide us with as much information as possible, or even better, an email address from your doctor back home.
You can get an online login. This will help you with booking or cancelling an appointment, communicate with us more efficiently and take control of your own medication. As soon as you've assigned your preferred pharmacy we can send prescriptions for your medication electronically. It makes life just so much easier.
If you change your address, mobile number or contact details - you MUST ensure you let us know (via eConsult) your new details as soon as possible, each time, otherwise we will not be able to keep you updated and / or any hospital letters or communication about you may be sent to the wrong place.
If you are an overseas student you can find more information about health and healthcare here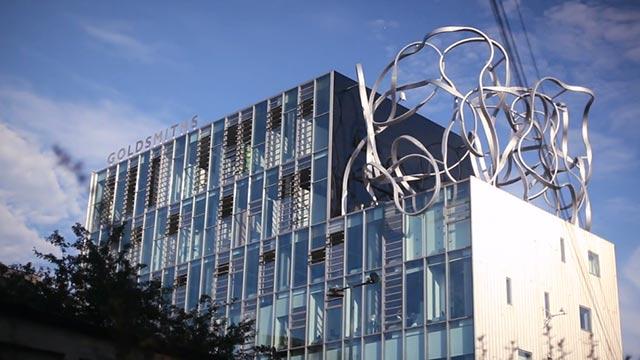 On behalf of the Amersham Vale Practice team,
Dr Magda Branker and Dr Sam Wessely
Amersham Vale Practice is located next to New Cross, Train Station, less than 5 minutes walk from the University. 
What we do
Amersham Vale Practice is a NHS general practice of 14 doctors, and 4 nurses, and a clinical pharmacist providing high standards of care in a friendly and supportive environment in New Cross, Deptford. We aim to provide personal and continuing care for all our patients.  
We work alongside Goldsmiths University to provide healthcare advice and assistance to you as the student at this University. 
Did You Know?
NHS stands for the National Health Service. 
It is the health service that everybody in the UK can use when they become poorly or injured, to help them to get better. 
It is 'free at the point of use', which means people can be treated for free when they are poorly. 
It is paid for through taxes, which is money that UK adults pay to the government. 
As international students this will be incorporated in your Visa (Check your visa detail for more information) 
FREE vaccinations/services to you from our Nursing Team 
Meningitis ACWY Vaccination (for all patients up until your 25th birthday) 
This is normally given to you in your late teens. If you are unsure if you had this vaccination, you can have it up until your 25th birthday free on the NHS. There are many outbreaks of deadly meningitis at universities and this vaccination can save your life. 
MMR Measles, Mumps and Rubella (German Measles) Vaccination (for all patients, regardless of age) 
EVERYONE whatever their age is eligible for this vaccination, (you normally get two of these in early childhood and if you have had two you should have full immunity) 
If you are unsure if you have had both of these vaccines it is vital you come to us for them, this is free on the NHS. 
FYI: There have been outbreaks of both Measles and Mumps within the student populations recently! Get protected now! 
Cervical Screening
also known as PAP/Smear test a person with a cervix (female or trans-male) 
Routine cervical screening starts at age 25 - THIS IS FREE ON THE NHS.
If you have had an abnormal cervical screening in another country before this age please come and see the nurse to discuss this. 
Please book an appointment to see a Practice Nurse now for free. 
Human Papilloma Virus Vaccination (HPV) FREE  
In Primary Care, NHS, we use Gardasil Type 6, 11, 16, 18
You can receive this Free on the NHS if you are a woman up until your 25th birthday. 
MEN who have sex with men can get this vaccine via sexual health clinics at any age.  
As a practice we provide students with dedicated Goldsmith sessions with allocated GPs listed below 
Dr Sam Wessely (Male) - Goldsmith Medical GP  
Dr Magda Brnaker (Female) - Goldsmith GP 
---
---
Goldsmith Sessions
Monday, Wednesday and Friday Afternoons 
These sessions are for: 
Medical evidence, Extenuating circumstances, Disability forms and Goldsmith occupational health forms. 
For Goldsmiths GP Admin queries and Appointments please speak to our reception team on 020 3474 6730 or complete an eConsult.